Posted by Peter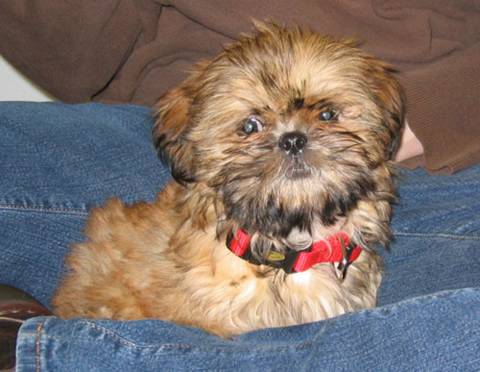 Maria has been asking for a puppy for well over a year and a half, and I finally agreed. I want to introduce everyone to our new little puppy, Nala. Nala is an 11 week old Shi Tzu, with a happy tempermant, and an overactive bladder.
After quite a bit of research, we bought Nala from a breeder in Eden Valley, MN over the weekend. We actually went to look at one of her littermates, who ended up being sick, and not for sale any longer.
Now for the fun work of getting her housetrained!.